MSSC Certification Training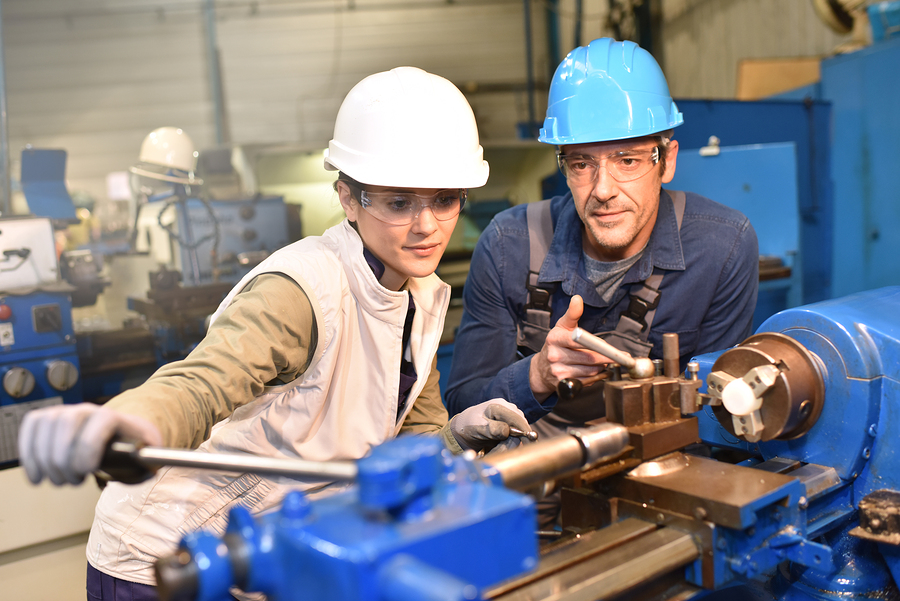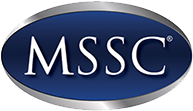 Focusing on industry-defined federally-endorsed standards
Employers looking to raise the level of performance of front-line production workers to an even higher level can choose Manufacturing Skill Standards Certification (MSSC). MSSC is an industry-led standards-based training, assessment and certification system focused on core technical skill building for the industrial worker. Training includes interactive online content blended with classroom learning led by an Industrial Insite authorized MSSC instructor. Our instructors are specially-trained with the "hands-on" field expertise to help you succeed.
Why is this certification important?
A skilled workforce is good for everyone. It leads to higher-wage jobs for workers, and gives companies a competitive edge for greater precision and productivity in production. Today's manufacturing jobs are increasingly technical and a skilled, adaptable workforce is a must. MSSC training benefits both entry-level and incumbent workers with the opportunity to demonstrate that they have the core skills and knowledge needed in today's manufacturing arena.
Benefit to Employers:
Ensures the quality of your workforce
Enhances the ability to attract, motivate, and retain qualified employees
Gains seamless workforce training practices
Benchmarks industry skills
Ensures common practice among plants
Eliminates the cost of remedial training
Benefit to Workers:
Documents your skills and knowledge
Improves career advancement opportunities
Gains an industry-recognized credential bearing the ANSI/ISO accreditation mark
Offers potential opportunity to earn college credit for your accomplishments
Industrial Insite is pleased to offer the following MSSC course:
Certified Production Technician (CPT)
Choose full certification, modular or fast-track

CPTAE Certification addresses the core technical competencies of higher skilled production workers in all sectors of manufacturing. The program is made up of five modules (shown below)—each with its own MSSC award certificate. Trainees can take specific modules to earn individual certificates, or they can engage in the full program to earn a full Certified Production Technician (CPT) Certification. Candidates must earn the first four certificates below in order to receive full certification. (Green is not a current requirement for full CPT certification.) Those who are confident they can bypass training and successfully complete the assessment, can jump right into online testing with the Fast Track approach.
Work in a safe an productive manufacturing workplace
Perform safety and environmental inspections
Perform emergency drills and participate in emergency teams
Identify unsafe conditions and take corrective action
Provide safety orientation for all employees
Train personnel to use equipment safely
Suggest process and procedures that support safety of work environment
Fulfill safety and health requirements for maintenance, installation and repair
Monitor safe equipment and operator performance
Utilize effective, safety-enhancing workplace practices
Participate in periodic internal quality audit activities
Check calibration of gages and other data collection equipment
Suggest continuous improvements
Inspect materials and product/process at all stages to ensure they meet specifications
Document the results of quality problems
Communicate quality problems
Take corrective actions to restore or maintain quality
Record process outcomes and trends
Identify fundamentals of blueprint reading
Use common measurement systems and precision measurement tools
Identify customer needs
Determine resources available for the production process
Set up equipment for the production process
Set team production goals
Make job assignments
Coordinate work flow with team members and other work groups
Communicate production and material requirements and product specifications
Preform and monitor the process to make the product
Document product and process compliance with customer requirements
Prepare final product for shipping or distribution
Prepare preventative maintenance and routine repair
Monitor indicators to ensure correct operations
Perform all housekeeping to maintain production schedule
Recognize potential maintenance issues with basic production systems, including knowledge of when to inform maintenance personnel about
Green Production (Optional – not required for CPT Certification)
Train workers in environmental issues
Implement and promote environmental programs, projects, policies or procedures
Conduct environmental incident and hazard investigations
Conduct preventive environmental inspections
Monitor environmental aspects at each stage of productions
Implement continuous improvement in environmental assurance
Use advanced materials in production to reduce waste
Reprocess materials by recycling and reuse
MSSC was accredited by the American National Standards Institute (ANSI) under ISO Standard 17024 (personnel certification) in 2011. MSSC is the first national certification body accredited under this international standard for manufacturing and logistics. To acknowledge that accreditation, MSSC initiated a new CPT with an "AE" designation, which stands for "ANSI Edition."
This accreditation recognizes MSSC's commitment to continuous improvement and long-standing leadership in the field of industry-recognized credentials.  It establishes MSSC as the gold standard of certification and provides added value for employers, educators, workers and students.